This is a layered hazelnut pavlova I made because I'm not a huge fan of regular pavlova and wanted to actually eat what I made for dessert. It's got cream and chocolate mascarpone in between the layers and it's topped with raspberries marinated in gin. It was divine but hell to cut. It just kinda pushed down the pavlova layers and made all the filling come out the sides. In the end we just hit it with the knife to break up the layers and scooped the filling into out bowls :P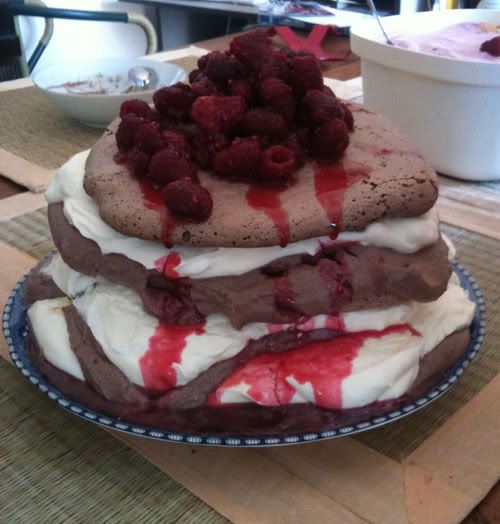 My Christmas cake! Left it
way
too late to make a proper one so I made a red velvet cake with green cream cheese icing and white fondant icing (I bought almond icing but ultimately didn't use it because I hadn't tested if the flavours worked.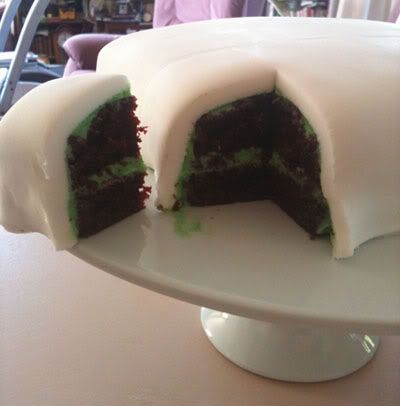 It wasn't as red as my test batch but it was still pretty good. I tested the recipe (and tweaked it to my taste- which I'll post later) by making muffins: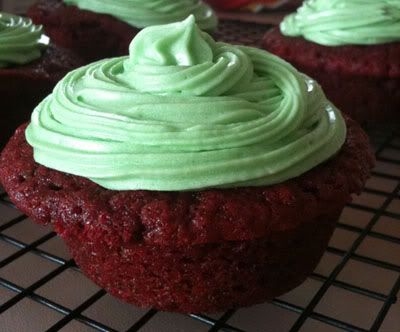 And the final piece, my Christmas tree! Twenty layered
sugar cookies
with green and yellow royal icing. I didn't make this for Christmas Day but took it around to my Dad's house four days later when my cousins were there. Everyone loved it.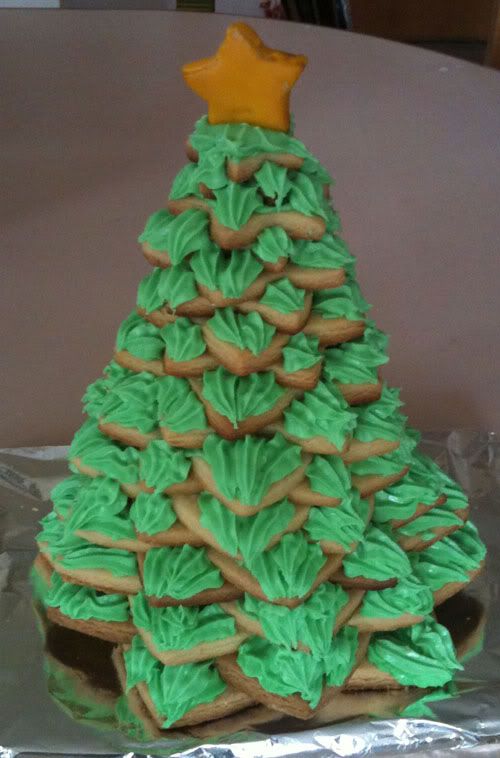 I'll put the recipes up soon but for now, here's the three things I made to celebrate Christmas last year!
Current Mood:

happy